By affiliating with NauticEd, we offer more than a dozen online sailing courses in addition to our in-house VHF Radio Course (the MRROC). Our online sailing courses cater to complete beginners through to advanced sailors - all surpassing international standards. Study online, at home in your own time. NauticEd multimedia online sailing courses integrate perfectly with on-the-water practical teaching to make you a confident and competent sailor.
To be a confident and competent sailor, you have to have theory knowledge. Even if you are an experienced sailor, there is always more to learn. The NauticEd online sailing courses cover broad topics like the rules of the nautical road, understanding tides and coastal navigation. A solid theoretical sailing education will enable you to apply this knowledge to your on the water experiences.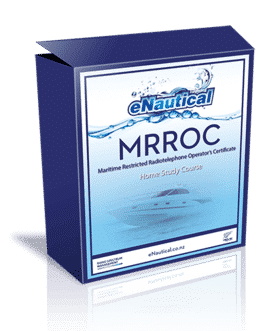 VHF+SSB Callsign included
MRROC Home Study Course
$59.95
Includes Home Study Guide, Mock Exam, Radio Handbook – your guide to marine communication, access to Maritime New Zealand's YouTube library, Free Marine Radio MF/HF (SSB) or MF/HF & VHF Callsign, full support and lifetime membership (excludes exam fee).
VHF Radio Course