JOIN THE ENAUTICAL AFFILIATE PROGRAM
Brought to you by NZ's first choice for online marine training, eNautical presents our Marine Affiliate Program.
Our Affiliate Program may well be one of the only marine affiliate programs in New Zealand, but it's also one that has the potential to generate consistent income. It's free to join our Affiliate Program and by signing up, you'll also be part of a community dedicated to encouraging boating safety and teaching the electronic lifeline of marine radio.
Our affiliates earn 30% commission on every sale referred to the eNautical website. Commissions are not only paid on sales of our MRROC Home Study Course, but also on multiple student enrolments. A single sale can result in a payout to you of up to $35.97.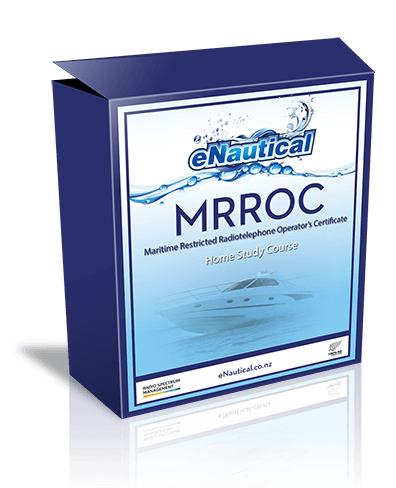 AFFILIATE PROGRAM FEATURES
1. NZ'S FIRST CHOICE FOR ONLINE MARINE TRAINING
Established in 2002, eNautical is well known and respected within the New Zealand marine industry. We've taught thousands of students the electronic lifeline of marine radio – this is why prospective students look to us for our Online Home Study Course to gain their Marine Radio Licence/Qualification (MRROC).
2. MARITIME SCHOOL OWNED AND RUN BY MINISTRY ACCREDITED EXAMINERS
Our Online MRROC Home Study Course has been audited by Radio Spectrum Management and all our tutors are Ministry of Economic Development Accredited Radio Examiners.
3. EXPERIENCE
Not only do we have experience in teaching maritime radio courses, we also have several sucessful internet launches behind us. We know our online business and that also makes our affiliate partners sucessful.
4. PAYPAL AND MAL'S E-COMMERCE
We use PayPal as our credit card provider and Mal's e-commerce mTracker as our affiliate platform. Every eNautical Affiliate gets access to their own Affiliate Control Panel where they can view statistics of their click-throughs and the commissions they have earned.
Through eNautical's integration with mTracker, we automatically save a visitor's referral ID in a cookie on their computer. The cookie has an expiry of 365-days which means if the student returns to the eNautical website within a year, the Affiliate will still earn the referral commission should the student register.
5. HIGH COMMISSIONS
Our sales funnel strategy of upsells and downsells guarantee high affiliate commissions. Affiliate commissions are calculated automatically.
6. GREAT SUPPORT
We operate an online helpdesk where both eNautical Affiliates and Students can easily and quickly get in touch.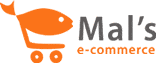 BECOME AN ENAUTICAL AFFILIATE IN 3 EASY STEPS
STEP 1: SIGN UP TO THE ENAUTICAL AFFILIATE PROGRAM
In order to start selling the eNautical MRROC Home Study Course, the first thing you'll need to do is signup to our Affiliate Program, you can can do this here.
You will also need a PayPal account to receive commission payments from us.
STEP 2: LOGIN AND RETRIEVE YOUR CUSTOM TRACKING CODE
Login to the mTracker Affiliate System to retrieve your custom tracking code.
Here you'll be able to Change your personal details; view your statistics, clicks and payment history and get your banner links where you can cut and paste the HTML code.
STEP 3: PROMOTE YOUR PERSONAL REFERRAL LINKS AND GENERATE SALES
Use the affiliate marketing resources that we provide you to generate sales.
If you're an Approved Marine Radio Examiner, we can arrange to have your referral link published on Radio Spectrum Management's website for you at no charge!
Receive our commission payments direct to your PayPal account!

By joining the eNautical Affiliate Program, you will earn 30% commission on every sale you refer to our website. This equates to approximately $18 per student registered – paid directly to you. However, because of our advanced "behind the scenes" sales funnel the rate is actually much higher. Keep reading to see the full commission breakdown:
30% of $59.95 on front end MRROC Home Study Course ~ $18 NET
30% of additional $59.95 MRROC Home Study Course sold as an upsell for second student netting ~ $18 (maximum)
This results in a total commission payment to you of up to $35.97 per single sale!
The interesting part is if you were to refer just 2 leads a month, your potential earnings would be upwards of $863 per annum.
AFFILIATE MARKETING RESOURCES
We have prepared a great number of resources that our affiliates may use. Our graphic designers have produced a series of high quality banners (animated GIFs) of different sizes that have been tested to convert unlike anything else you have seen!