Needing to get qualified in order to use your marine radio? The Maritime Restricted Radiotelephone Operator's Certificate covers mandatory requirements and is the minimum requirement for commercial vessels and users of MF/HF (SSB) radio.
HOW TO GET YOUR MARITIME RADIO LICENCE THE SMART WAY
First, enrol for our Online MRROC Home Study Course and you'll immediately receive secure access.
Next, Login to the eNautical Secure Study Facility from anywhere in the world online in the comfort of your own home, anytime!
Start your study experience by downloading the marine education package and course material.
Sit our MRROC mock exam to test your knowledge before the real exam!
Organise a passport photo or digitial photograph and proof of identity for your MRROC Licence & Certificate.
Contact a local Ministry Accredited Radio Examiner (New Zealand only) for your 30-minute MRROC exam (additional exam fee applies).
Here's the full contents and what you will receive as part of your eNautical Maritime Restricted Radiotelephone Operator's Certificate Home Study Course: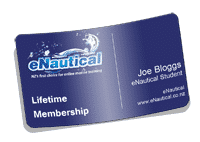 LIFETIME MEMBERSHIP
Instant eNautical membership is granted to our Online Secure Study Facility.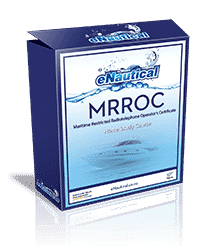 MRROC HOME STUDY COURSE – COVERING VHF & MF/HF (SSB)
The Maritime Restricted Radiotelephone Operator's Certificate Course package includes Study Guide, Radio Handbook, Mock Exam, access to Maritime New Zealand's YouTube library and full support (excludes exam). All products are delivered electronically and are available for immediate download 24-hours a day.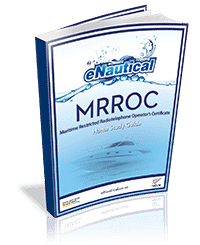 ENAUTICAL MRROC HOME STUDY GUIDE
Comprehensive learning guide detailing exactly what you need to know for the exam.
Includes phonetic alphabet learning resources.
A final checklist is also included – if you can answer yes to all these questions then you're prepared to sit the exam!
We also detail what the exact requirements will be on the day of the exam – no unexpected surprises!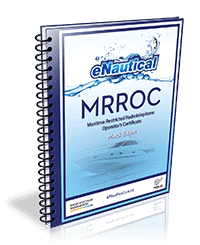 MRROC MOCK EXAM
What better way to instantly get an indication of how prepared you are prior to sitting the real exam. The questions are typical of the questions that you may face and you can go over it again and again until you're a master! An aggregate mark of 70% will be required to pass the real exam.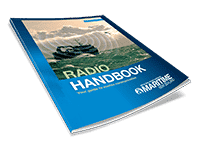 RADIO HANDBOOK – YOUR GUIDE TO MARINE COMMUNICATION
The Radio Handbook is a guide to operators of both ship and coastal radio stations, including operators of VHF and SSB radios.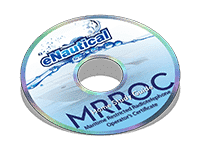 INSTANT DIGITAL DELIVERY
Your Maritime Restricted Radiotelephone Operator's Certificate Home Study Course is available for immediate delivery - 24-hours a day.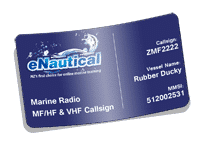 FREE MARINE VHF+SSB RADIO CALLSIGN INCLUDED
One Free Marine Radio MF/HF (SSB) or MF/HF & VHF Callsign and MMSI number issued with every MRROC Home Study Course.