eNautical is NZ's first choice for online marine training. Together, through our affiliation with NauticEd, we now offer 20 online boating education courses.
eNautical was the first ever maritime school to offer a MRROC Home Study Course. Because our students study globally and eNautical is so accessible, we've attracted an international following with many expat Kiwis and sailors travelling to New Zealand enrolling in our online courses.
Since 2007, NauticEd has been providing online interactive and international multimedia sailing courses to sailors from over 90 countries. NauticEd delivers the world's most advanced boating education online and sailing certification program providing learn to sail training from basics to advanced boating education and an unparalleled network of global training centres.
NauticEd has gained international respect and recognition from all the top charter companies and top yacht manufacturers such as Beneaeau and Lagoon. NauticEd's expertise is in helping sailors grow their sailing education and sailing resume so that they are charter qualified.
WHY LEARN BOATING EDUCATION ONLINE?
Easy and immediate access: Learn at your own pace, anywhere in the world. Mobile or laptop. Within seconds of signing up, you are learning.
Instant results: Online, real-time grading of NauticEd tests and other tools allow you to evaluate your learning. Completed NauticEd courses show instantly on your resume.
Retention: Multimedia format with interactive animations, videos, and colorful graphics hold your attention and aid retention.
Social learning environment: With NauticEd's nano forums, students can collaborate with fellow students and instructors.
Better use of on-the-water training: Maximize your practical training time by showing up already knowledgeable and tested.
All NauticEd sailing courses are multimedia and mobile friendly. You can also add to your logbook right from the dock as you step off your boat. When your Instructor signs your logbook online, you are instantly notified of your success and upgrade. No need for paper resumes and shiny stickers, just give your private logbook code to yacht charter companies who can instantly see your seaworthiness on your cloud stored electronic resume.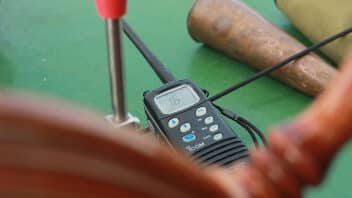 The VHF Radio Course recommended by eNautical is the Maritime Restricted Radiotelephone Operator's Certificate. The Maritime Restricted Radiotelephone …
VHF Radio Course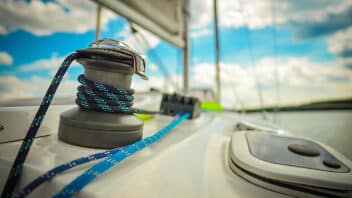 The NZ Day Skipper Course delivered by NauticEd, has been endorsed by the RYA as an approved RYA Day Skipper Theory Course. Successfully pass …
Day Skipper Course NZ