The eNautical Maritime School was launched in 2002 and since then we have taught marine education to thousands of students across New Zealand.
eNautical has supplied courses to the NZ Fire Service, Royal New Zealand Air Force, Surf Life Saving New Zealand, Department of Conservation and the Transport Accident Investigation Commission. We've also delivered courses to many of the boating & sailing clubs, dive schools and colleges across Auckland.
eNautical was the first ever maritime school to offer a MRROC Home Study Course. Because our students study globally and eNautical is so accessible, we've attracted an international following with many expat Kiwis and sailors travelling to New Zealand enrolling in our online courses.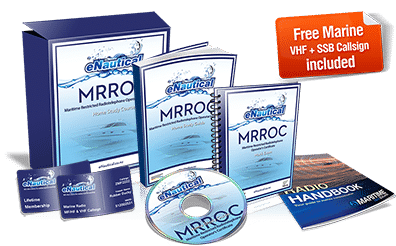 eNautical students learn from experienced maritime school trainers who have all been Coastguard Boating Education tutors, Coastguard Duty Officers & Radio Operators, trained Police Marine Search & Rescue Controllers and are qualified Boatmasters. eNautical only utilise local Ministry Accredited Examiners to undertake marine radio operator examinations.
In 2012 we launched an exciting new marine Affiliate Program – a free program for marine oriented affiliates dedicated to encouraging boating safety and teaching the electronic lifeline of marine radio.
In 2014, eNautical affiliated with the NauticEd Sailing School. NauticEd is the world's most advanced sailing education and sailing certification program and provides eNautical students with access to the RYA Day Skipper Course and an unparalleled network of global training centres.
In 2019 we moved to the cloud with WPhost's WordPress hosting and launched our new website with 18 new NauticEd online sailing courses! We were also accepted into the Amazon Associates Program and opened our marine electronics shop. Hundreds of products are listed including Fish Finders and Depth Finders, Marine GPS Chartplotters, Marine Two-Way Radios and Radar Systems. Be sure to check out our best selling items!
I thought the level of service you provided was exceptional. Radio communications are important for a boat such as ours in which we undertake both coastal and off shore passages.
Jeez mate you are quick... Thanks for all your help, you're a star.
I am impressed with your rapid response and excellent service. A few organisations over this side of the Tasman could learn a lot from you.
I actually find your website excellent as it reduces the seemingly complicated into a simple process, so well done. Keep up the great service.
Quick, Efficient and outstanding service. Good on ya 🙂
eNautical's attitude and service level was exemplary. It is what most organisations try to aspire to but never achieve.
eNautical has been a tremendous help to me. The study material is very comprehensive and extremely helpful and buying it online made it both easy and convenient.
I have recommended eNautical to everyone and anyone looking to get relevant maritime certifications. It makes a world of difference when you start off on the right track - eNautical puts you on that track!
After studying with eNautical, I found out just how valuable the learning was when I broke down on my boat. Thanks to eNautical, Coastguard was able to locate & communicate with me with ease. Thanks eNautical!
I have completed the MROC course exam today. I was tested and passed by Wayne Middleton at Christchurch.
You absolute LEGEND! Never thought it would be that easy. Thanks so much and have a great weekend. 🙂
Thank you eNautical, you have been more than helpful and I really appreciate it. With thanks.