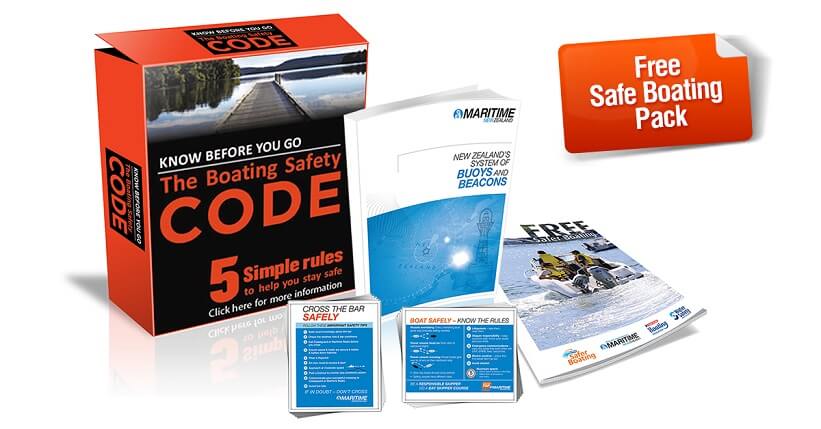 WHERE SHOULD WE SEND YOUR FREE SAFE BOATING PACK?
WHAT'S INCLUDED IN YOUR SAFE BOATING PACK
---
  The Boating Safety Code
  Safer Boating – an essential guide
  New Zealand's System of Buoys and Beacons Book
  Free Boating Safety Cards
  The 2 Minute Form
---
After submitting the order form, we'll get your Free Safe Boating Pack straight out to you.
Please be sure to check your email for confirmation and click on the activation link within the email to complete your order.